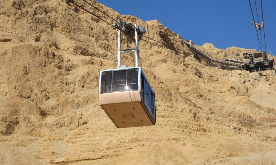 Holy Land Familiarization Tour
escorted by MADELEINE COHEN
Shalom,
For four decades, Bell Wholesale Travel, Inc. has assisted thousands of families and groups from all over the USA in arranging their religious group tour, a family reunion or a milestone celebration to the

land of the Bible!
"This is the best choice for experiencing Israel, especially the first time- for all Pastors and Church Workers. Madeleine Cohen is brilliant, interesting, 'smart', passionate, dedicated, and significant; she makes a difference! You will both recognize her "calling" and "Yours" on this tour she has designed just for YOU! My time with her, Mark Deckelbaum, her Rabbi, and guest ministers made an impression I shall never forget! My lifelong dream of Israel and my passion to connect with Israel-came through the long standing dedication and generosity of this woman and Bell Wholesale Travel Inc.. My loyalty to Madeleine and BWTI is forever!"
Dr. Ronnie
Pierce
,
Founder & Se

n

ior Pastor Monterey Worship Center
We offer the experience, knowledge and know-how to make your next Israel tour a life changing and memorable experience.
Our expertise varies from the most basic Israel tour to the most creative family celebrations, religious pilgrimage tours, inspirational adventures, and tailor-made experiences. We are committed to the most personable service, from planning your itinerary to choosing the accommodations to suit your needs and budget. Bell Wholesale Travel, Inc.'s three decades of experience, allows us to give you the best Israel tour for the least cost!
Our expert agents are happy to answer all of your questions and make your next Bell Wholesale Travel, Inc. Holy Land tour a memorable and life changing experience!
OUR MISSION:

YOUR

100% SATISFACTION
LONG LIST OF FRIENDS!

Pastor Dan Willis
,
Senior Pastor of the Lighthouse

Church

of All Nations
"After 6 trips to the HOLY LAND OF ISRAEL, and working with other travel companies...I would never even CONSIDER working with ANYONE else for this except Bell Wholesale Travel, Inc. and Madeleine Cohen. Flawless and 5 STAR integrity and FOLLOW THRU!!!! THE BEST!!!!"
Come & Visit the Holy Land